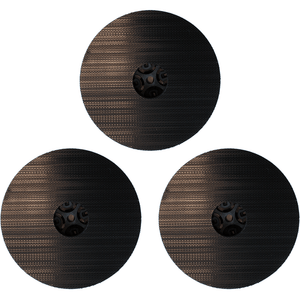 Velcro Pad Drivers
Cimex Velcro Pad Drivers - Pack of 3. They allow the secure attachment of scrub pads, carpet pads, stripping pads and sandpaper pads. For more pads and pad drivers, visit our accessories.
Sold in packs of 3
Allows use of scrub pads and sandpaper
Available in all machine sizes
Can be used on any Cimex machine
Sizing:
For 38 series 15″ machines choose 6″ brushes.
For 48 series 19″ machines choose 8″ brushes.
For 61 series 24″ machines choose 10″ brushes.
For 76 series 30″ machines choose 12″ brushes.